For the proper installation of wooden or laminate flooring Alissos provides you with the skirtings that match the color of the flooring. They are installed on the edge between the floor and the wall.
The water proof membrane, which has to be laid before the flooring is installed, protects the floor from humidity and it also insulates and serves soundproofing. There are two kinds of membrane provided by Alissos. One of them is covered by an aluminum film on the top, ensuring the better insulation and soundproofing. The membrane without any aluminum cover is suitable for more economical works where excellent insulation or soundproofing is not necessary or is accomplished through other methods.
Aluminum profiles are installed at the end of the flooring in order to cover any gaps between the panels and the door or on the edge of the stairs.
---
Substrate
| | |
| --- | --- |
| SUBSTRATE SIMPLE | ALUMINUM SUBSTRATE |
---
ALUMINIUM PROFILES
| | |
| --- | --- |
| ALUMINUM PROFILE | ALUMINUM PROFILE |
---
Mouldings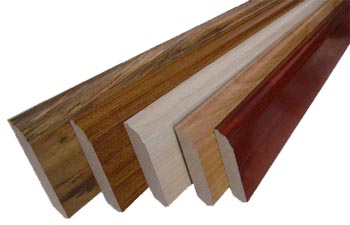 For each colour we provide the moulding.
Διαστάσεις:
2,75m * 0,60m
2,50m * 0,62m
2,50m * 0,65m
2,50m * 0,85m